Diversity Champions: An Interview with Home Depot
Monday, March 04, 2013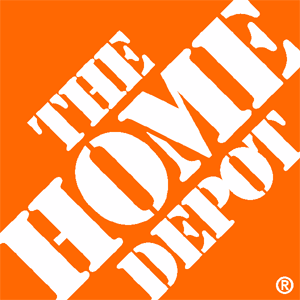 This month we are pleased to recognize Home Depot as our Diversity Champion, our ongoing feature where we recognize forward-thinking business leaders who embrace inclusion in our community.
Home Depot has been an invaluable partner with Champions since 2009. We have worked with the home improvement and construction retailer in various capacities over the last four years. Champions has been invited to numerous Home Depot stores across Calgary to give Disability Awareness and Inclusion Sessions to different management teams. Home Depot has hosted numerous Meet and Greet events at Champions, where interested candidates can learn more about opportunities available and also participate in screening interviews.
Home Depot's openness to the the inclusion of persons with disabilities has made it possible for Champions to facilitate many of our clients into positions in their stores, but it also goes beyond that. The Employment and Retention Specialist (ERS) team at Champions has teamed with Home Depot to create an easier transition into the workplace for new hires with disabilities, regardless of if they are Champions clients.
One of our Employment and Retention Specialists, Nicole Bourgeois, is emphatic about Home Depot's ongoing commitment to inclusion. "We are very fortunate to work with many different Home Depots and their management teams who support accessing different talent pools."
But don't just take it from us! We wanted to give Home Depot an opportunity to talk about what diversity means to them, and why they find it so important. We asked Aileen Enriquez Palmer, Store Human Resources Manager at Home Depot Canada, some questions to get their perspective on why inclusion is so important.
What does it mean to have a commitment to diversity and how do you develop and apply your commitment at Home Depot?
At The Home Depot, we are committed to providing an environment that is, and feels, inclusive for all people. We combine our individual talents, skills and experiences with those of others to enrich the lives of our associates, customers and communities.
The Home Depot Canada is recognized as one of Canada's Best Diversity Employers 2013 for the fourth consecutive year. This award recognizes the nation's leaders in workplace diversity and inclusiveness among several employee groups: women, visible minorities, persons with disabilities, aboriginal Canadians and lesbian, gay, bisexual, and transgender employees.
Our commitment to diversity and inclusion is lived out in many ways. The Home Depot Canada sponsors a number of employee-driven associate resource groups (ARGs) that bring together associates with shared interests. The groups are:
The Power of Possibilities (POP) ARG supports and enables associates of all different abilities to fully contribute and reach their full potential at The Home Depot.
The Orange Unity ARG contributes to creating a safe and inclusive workplace for lesbian, gay, bisexual and transgender (LGBT) associates.
Orange Women's Network (OWN) promotes the professional growth for women at The Home Depot.
In addition to supporting our ARGs, we also:
Offer our associates an opportunity to work in another language by giving them the option to wear an "I Speak" badge. These badges can be worn on the associate's apron, and are easily visible to customers. "I Speak" badges are available to all associates in over 50 different languages.
Organize a Diversity Awareness Week annually to promote and celebrate our associates of all backgrounds.
Highlight ethno-cultural holidays and festivals in The Home Depot Canada's diversity calendar.
Developed a communications strategy to improve access to information and awareness of diversity and inclusion for all Home Depot associates.
Paved the way for greater accessibility. To ensure our main website (www.homedepot.ca) is accessible to everyone, we implemented colour contrast, alt-tags and keyboard navigations.
Our stores and districts formed over 300 partnerships with local community groups and agencies to support diversity and inclusion at The Home Depot. This is a testament to how our associates demonstrate a commitment to diversity and inclusion and live the value of Respect for All People every day.
What do you see as the most challenging aspect of a diverse working environment? What steps have you taken to meet this challenge?
Having associates of different backgrounds is beneficial as the associates bring forth different experiences and perspectives to the business. It is our responsibility to understand our people's differences by identifying the unique value that every person brings to The Home Depot. To help achieve this understanding, each associate attends a diversity and inclusion training to ensure we live our core value of respect for all.
How does your relationship with Champions positively impact your commitment to building an inclusive workplace?
Champions has been a great support system by organizing Home Depot meet and greets and assisting with training of new hires. In addition, Nicole has facilitated a session for the senior management team on the benefits of employing people with disabilities.
How has the culture of your workplace changed as a result of your commitment to diversity?
Our commitment to diversity and inclusion is another way in which we bring our values to life. The Home Depot's values guide the beliefs and actions of all associates on a daily basis. Our values are the fabric of the company's unique culture and are central to our success.